Another school year has arrived and we will begin building soon. I am looking forward to having students with more experience and the knowledge of how I run things. I am also excited about getting a whole new crop of rookies and getting them started right and turning them into makers!
I do not build furniture as much as I once did, but I do take on jobs for friends. Now that I teach woodworking, I try to steer friends and family to invest in our program and have my students build out the more simple items. However, I get requests that just won't work in the school shop environment or the complexity is just too much for my students. I also have people that would rather me build the job because of the accuracy and time I put in at my home shop. Here are some examples of those items.
My best customers have been Marines and I thoroughly enjoy being able to create something that they will enjoy and serve as a reminder of their service and sacrifices. Most of these pieces take more time than any of my other creations and I do my best to keep my prices as low as possible for these warriors and those that have given us all the ability to enjoy the lives we have.
"The way to get started is to stop talking and start doing." – Walt Disney
Often times I am presented with an idea from a friend that sparks my imagination. This piece started as a picture and grew from that two-dimensional image into an awesome multi-layered piece. Not only was I able to layer the different images, I added colored multi-function lights that add motion.
I am asked often to create cornhole sets for friends and family. I usually give them the same answer; you can find them cheaper from someone else that will just slap a sticker on them. My process is long and very involved as I hand draw everything as well as hand paint my boards. I create something that is unique and it truly a piece of art. It is hard for me to compete with those makers that use stickers for their graphics, but those that will pay what I ask will receive a unique piece that is painted. Therefore, they won't have to worry about peeling. I have included pictures of the drawing and painting process below after the boards are built.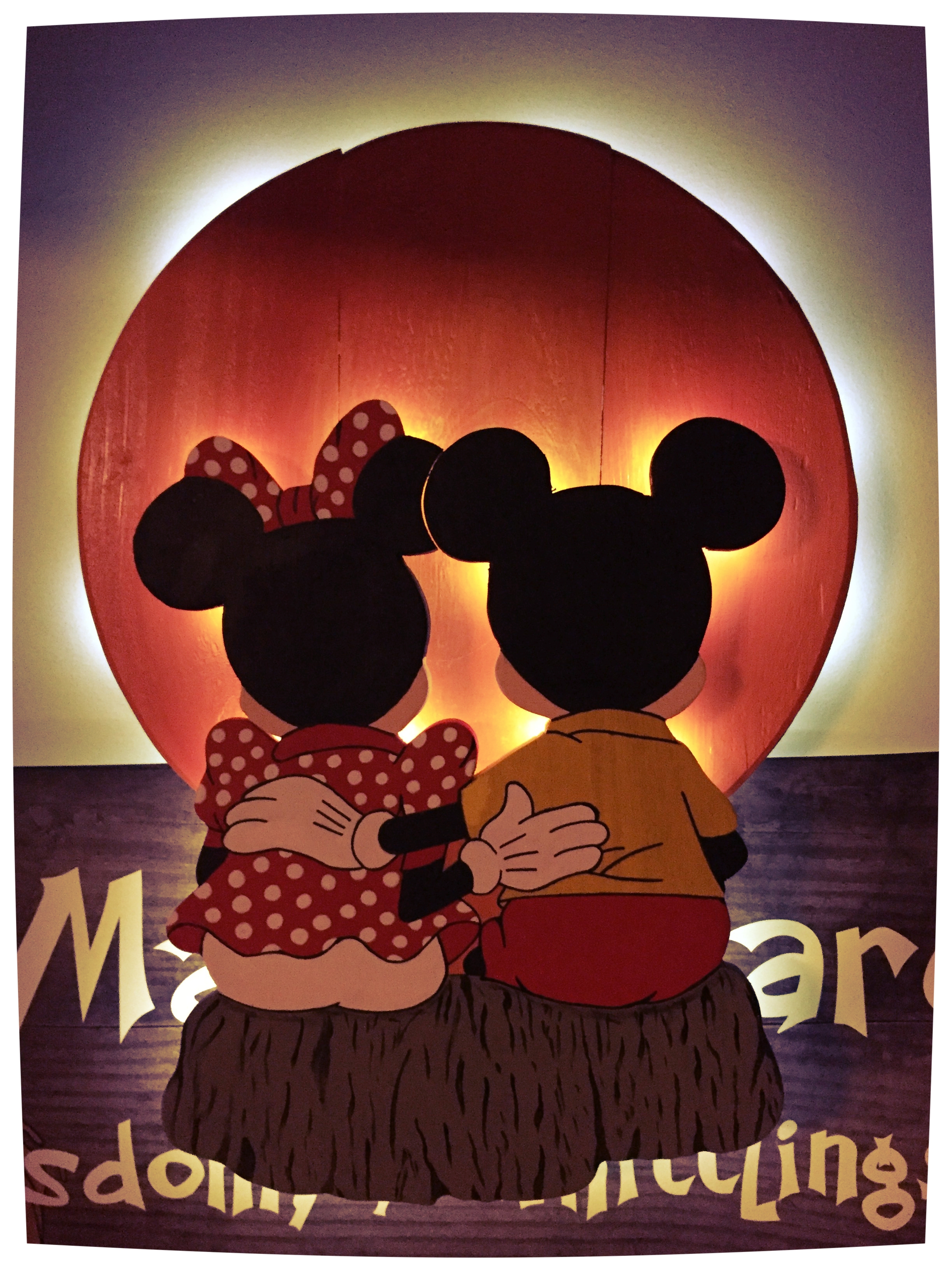 Leigh Ann and I made another trip to the happiest place on earth in September. It was a great trip with outstanding weather and a plethora of ideas and inspirations for my art work. I love creating things for our house, especially if I don't make many mistakes and obsess every time I look at it.
I have created a few items for our school that will be on display in the building. It is awesome to see my work hanging where others can see and appreciate what I do.
Country Singer/Songwriter/Artist - Jamey Johnson
Jamey owns two pieces of my art and proudly displays them on tour and in his home. If you don't know who Jamey Johnson is, we probably shouldn't be friends. If you still want to be friends, give the video below a listen and then go out and buy his albums. Trust me, he is really freaking good and way better than the country rap crap that is on the radio now.
I created this piece for a buddy. Josh is a former wrestler and coach who now lives in Florida selling medical equipment and traveling around singing. He is a great guy that does a lot of shows for assisted living homes. He has a soft spot for the elderly population and has written the song below as a tribute to the devastating effects of Alzheimer's. Give the song a listen as you scroll through the progression of making this piece of art for Josh.
Educator, carpenter, coach, artist, and shade tree philosopher; I consider myself a renaissance man that enjoys the British Literature I teach to my high school students as well as creating art works from rough hewn wood; building furniture and crafting something useful from a simple piece of wood as well as coaching wrestling. I am a writer and crafter, a wrestler and reader, and it is my desire to promote creativity in my students and peers by modeling and sharing my unique art and musings.
Every item I make is hand cut, hand drawn, and hand painted. I do not use laser cutting machines to create my art work, just a jig saw, scroll saw, pencils, and paint brush. Every piece of art work is unique in that the wood behaves differently to the paint and finish. I do use patterns that I have created through the process for a consistent size, but in the end every piece has subtle differences. Most of my art is created for family and friends and I don't mass produce anything, regardless of the order. Each and every wood art creation is hand crafted using simple tools.